A

DVANCED

R

ESEARCH ON

I

NNOVATIONS IN

S

USTAINABILITY AND

E

NERGY

WHY ARISE?
Energy and sustainability are topics that are highly positioned on the present agenda of politics and research funding organizations in the Netherlands and in Europe. Naturally since we don't have a planet B, we all understand why we need
to protect our environment, but still though, the deployment of fossil fuels dominates energy provision in our society. This is a context which can't be ignored as a challenge and an opportunity at the same time. Therefore we like to look for alternatives.
This will be a challenge since rapid urbanization will lead to an increasing concentration of people living in cities in the nearby future. By 2050, 89 countries are expected to become more than 80 per cent urban. At present, with 90 per cent urbanization, The Netherlands belongs to the top four of most
highly urbanized countries in the world.
It is vital to focus on the built environment because this is the place where most of the human activities and related energy consumption takes place. In fact, according to the IEA forty per cent of the global primary energy consumption takes place in the built environment. Moreover, the global energy demand of buildings is projected to grow by an additional 30 per cent
by 2035. This is due to various uses of energy. For instance, globally seen, lighting of our built environment represents almost 20 per cent of the global electricity consumption.
Additionally, the transportation sector consumes 20 per cent of the global energy consumption. And space heating and cooling account for over one-third of all energy consumed in buildings, rising to as much as 50 to 60 per cent in cold climates.
Hence, energy efficiency and use of sustainable energy in the built environment will be crucial to achieve the EU-targets for 2020 comprising 20 per cent lower greenhouse gas emissions than 1990, 20 per cent energy from renewables and 20 per cent increase in energy efficiency. These ambitions have become even more important in the framework of the climate conference COP-21, which was successfully completed in 2015 with international commitments to limit global CO2 emissions to relatively safe levels leading to a global warming of just 2 °C with an aspiration of 1.5 °C.
These goals will only be achievable by a large scale implementation of low emission technologies.
Logically, more sustainable and energy-efficient energy solutions should be locally embedded in an urban context; namely at the location where people live, work and commute. These three aspects: living, working and transportation will be the core directions to the research and educational activities of ARISE which stands for 'Advanced Research on urban Innovations in Sustainability and Energy'.
ARISE's research focuses on the development and adoption of sustainable innovations for energy-efficient smart cities. This is research that results in the best integrated solutions for sustainability and energy-efficiency in the context of products, buildings and local infrastructures that support living, working and transportation in the built environment.
ARISE'S POSITION WITHIN THE UNIVERSITY OF TWENTE
ARISE is positioned in the Faculty of Engineering Technology of University of Twente where it has a profound basis in science-based engineering and design-driven research. The ARISE research center brings together specialists who focus on translation of findings from fundamental research to applications, who develop methods and tools to find the best integrated solutions and who evaluate existing and new solutions by prototyping, measurements and simulations.
ARISE is embedded in the university-wide program of Science Based Engineering (SBE) and maintains connections with various affiliated groups at University of Twente and elsewhere.
ARISE AND STUDENTS
ARISE aims to inspire students regarding sustainability and energy topics by showing examples of past and ongoing projects on the center's website. Students can actively participate in the operation of ARISE by the execution of bachelor and master assignments. The results thereof will become part of the ARISE knowledge base and will be shared with a wider audience by the website.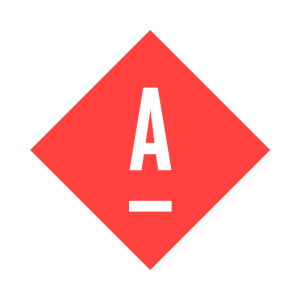 RESEARCH ON SUSTAINABLE AND ENERGY-EFFICIENT SOLUTIONS FOR BUILT ENVIRONMENTS.
Execution of research, design and education activities which fit to the mission statement
Dissemination of activities, research results and designs to a wider audience
Collaboration with external parties by developing new projects
Creation of a community of sustainability and energy specialists to share knowledge
Realization of international exchange with students and specialists
Participation in european or nationally funded projects
ARISE's objectives are related to knowledge generation and dissemination, networking and education according to the list of core objectives shown above.
These objectives are achieved by regular meetings with members, a website for external communications, collaborative acquisition of projects, education and student projects.