ARISE SYMPOSIUM: URBAN INNOVATIONS IN SUSTAINABILITY AND ENERGY
ARISE SYMPOSIUM '18: CIRCULARITY THROUGH DESIGN
Welcome!
It is our great pleasure to invite you to attend the second symposium of Arise entitled 'Circularity Through Design'.
Arise's symposium will be held May 31, 2018, from 10:00h till 17:30 h, in the Gallery at University of Twente, in Enschede (NL) and will have three excellent plenary speakers namely Prof. Jacqueline Cramer from Copernicus Institute at Utrecht University, Prof. Otto During and Prof. Toshio Hirota. Furthermore the symposium will present the ongoing work in the field of Circularity Through Design of another 20 speakers.
Arise is the knowledge network at University of Twente which focus is on innovation and advanced research in sustainability and energy. Arise's symposium aims to be a highly interactive event for both seasoned experts as well as entry-level professionals and students. This symposium provides a unique opportunity to meet, share and discuss circularity in the field of design-research for sustainability and energy, in a timely and influential forum.
The symposium's program will be divided into three program lines, the first is about Circular Economy and Design, the second about Designing Circular Buildings, and the third about the Sustainable Energy and Circular Design. Each program line will present excellent speakers from academia, the design sector, governmental organizations and business, and be supported by creative discussions. See below for the full program of the symposium.
The symposium takes place at the University of Twente in Enschede in the Gallery, which is numbered 17 on the map.
At this website you can register for the symposium. Please do so before May 25, 2018 and become part of an international and inspiring network of researchers, designers, companies and governmental organizations! Participation, including lunch, is free of charge.
We look forward to welcoming you to the forthcoming Arise symposium!
With best regards,

10:00 - 10:30 • WELCOME & COFFEE
12:00 - 12:45 • LUNCH & STUDENT PRESENTATION OF PROTOTYPES
RESEARCHERS' PERSPECTIVE • ROOM 1: REACTOR (GALLERY)
DESIGNERS' PERSPECTIVE • ROOM 2: ERLENMEYER (GALLERY)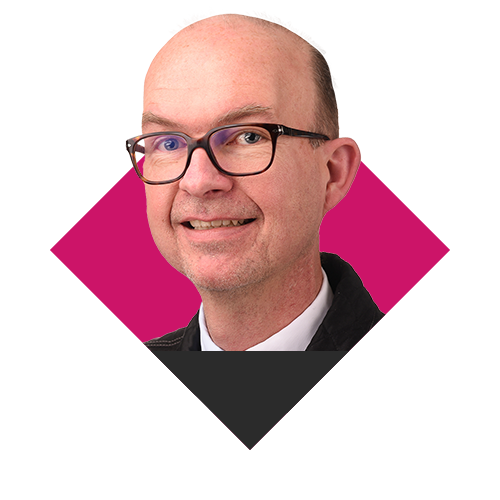 101 ways design can contribute to sustainability and circularity in society
Dr. Ir. Wouter Eggink is a design professional and assistant professor at the University of Twente, especially interested in the relationships between design, technology, and society. He is coordinator of the master programme Human Technology Relations. In his research Eggink explored the application, integration and dissemination of sustainable energy technologies through product design. His research approaches these subjects both from a Design History perspective and through Design for the Future, supported by Scenario Planning.
Circular economy in the perspective of Circles and Cirkelstad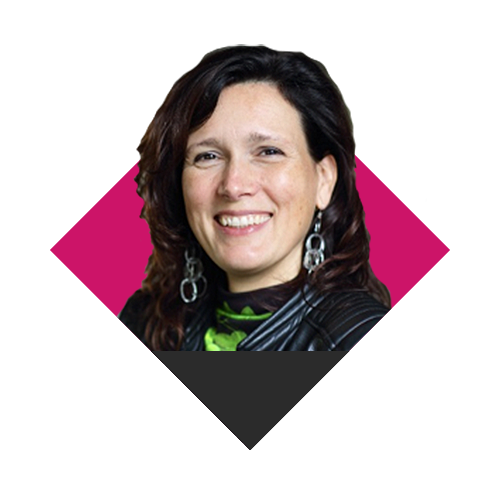 Designing the circular economy  – The Energy PErsPECTIVE  SymposiumARISE_Reinders_Ed31052018
Angèle Reinders is an Associate Professor at the Faculty of Engineering Technology of University of Twente and an Emeritus Professor at the Faculty of Industrial Design Engineering of Delft University of Technology. Her design-driven research focuses on system integration and product development in the framework of sustainability and renewable energy technologies in the context of living, working and mobility. Her research projects take place in the field of performance and user acceptance of Smart Grids and the design of PV applications like PV systems, PV powered boats, building and product integrated PV. At present she is involved in the development of NWA's route on the Circular Economy and she has set up the research network ARISE on sustainability and energy at University of Twente. Adding to this, she is teaching at a master level in the Studies of Industrial Design Engineering and Sustainable Energy Technology at University of Twente, and she is supervising PhD students and postdocs. She has published more than 100 papers, edited two books and is a co-founding editor of the IEEE Journal of Photovoltaics. She has a vast international experience and stayed for her projects at Fraunhofer ISE (Germany), World Bank (US), ENEA (Italy), Jakarta and Papua (Indonesia) and the Centre for Urban Energy (Canada) for her research. She holds a Master title in Physics and completed a PhD in Chemistry from Utrecht University, the Netherlands.
14:30 - 15:00 • COFFEE BREAK
COMPANIES' PERSPECTIVE • ROOM 1: REACTOR (GALLERY)
Testing and risk profiling of sustainable and bio-based technologies. How to bring new technologies successfully in a competitive market.
UT presentation B. van Beers (31-05-18)
In the past decade, many new technologies have been developed for the production of bio-based materials and the generation of renewable energy. However, in practice it appears that often problems arise, resulting in major start-up problems and some of them even never recover from this period. How can this kind of problems be solved?
Bart van Beers is senior consultant at INGENIA and is specialised in Technology Investment Risk Profiling. He will show, based on some examples, the success and failure factors of projects with new sustainable technologies. This includes not only technologies but also economic, financial, market rivalry and legal issues are found to be critical for a successful market introduction.
INGENIA is an innovative and independent consulting and engineering firm in the field of renewable energy and the environment. Ingenia is specialised in upgrading (organic) residual materials to energy and bio-products and cost-effective emission reduction. The expertise of Ingenia consists of bio- and chemical process technology, energy technology and flue gas emissions. Ingenia focusses on an integrated approach of sustainable energy & environment, novel technologies and costs & business aspects.
Creating business through circular design
Different ways to the Circular Economy – A company perspective by Twence
POLICY MAKERS' PERSPECTIVE • ROOM 2: ERLENMEYER (GALLERY)
17:00 - 17:45 • SYMPOSIUM CLOSING
17:45 • CLOSURE OF THE BUILDING
ABOUT THE SYMPOSIUM
Arise, the knowledge platform for Advanced Research on Innovations in Sustainability and Energy, organized on May 31st, 2018, a symposium to celebrate its second anniversary and to present and discuss current Arise topics and to bring academics, companies and governmental organizations together to think about solutions.  For an impression of the event, the full report can be downloaded here ARI-1011-Symposium18_Brochure_Final_HR
DATE & LOCATION
May 31, 2018 • 10:00am – 6:00pm
University of Twente, Enschede (NL)